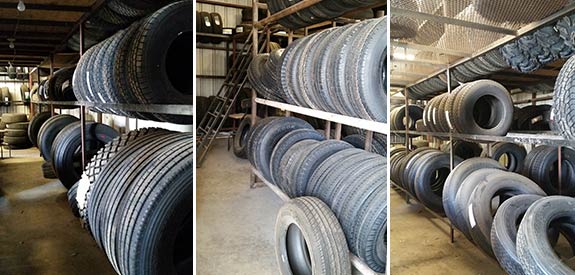 Top Brand New and Used Tires in Junction TX
Choosing a quality tire just got a lot easier at Tillman Tire Company. By carrying a huge collection of top brands, we are able to help you choose the best ones for your unique vehicle. From new car tires to used tractor tires, we are certain we have the product for you. Our tire products include:
Car tires: For all of your car tire needs, visit our tire store in Junction, TX. At Tillman Tire Company, we have an assortment of new and used tires for any type of car. Trust our experts to help you find the right tire that will fit both your needs and your wallet.
Truck tires: It can be difficult to find top quality truck tires. At Tillman Tire Company, we are proud of our huge inventory of truck tires. From top brands like Michelin and Duron, our tires stand the test of time on all types of road conditions.
RV tires: When your vacation home comes on wheels, you want to make sure you have the right parts for the job. At Tillman Tire Company, we'll help you find outstanding RV tires so that you can rely on your favorite form of travel.
Tractor tires: To find durable tractor tires, visit the professionals at Tillman Tire Company for new and used tires in Junction, TX. We appreciate the hard work that tractors endure and so we make it our mission to stock only tires that are up to the test.
ATV tires: Whether you're riding on well-groomed paths or off-roading through woods and over rocks, you need ATV tires that can get you around safely. At Tillman Tire Company, we are the only tire shop that stocks a huge array of ATV tires in a range of prices, so you can find the best brand for your needs.
We also carry the following brands:
For all your tire needs, call Tillman Tire Company at 325-446-2735.