Tires in Junction, TX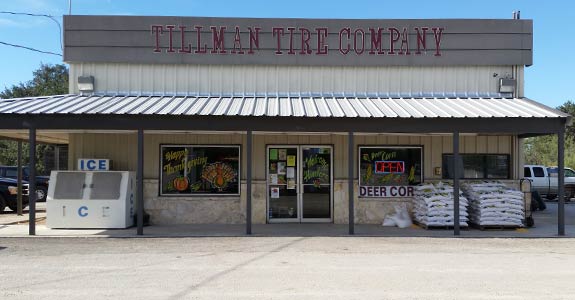 For years, Tillman Tire Company has been proud to serve as Junction's number one retailer of quality tire brands for cars, trucks, RVs, tractors and more. Our experts are skilled in handling tire mountings, rotations, repairs and offer convenient 24/7 emergency roadside service.
Full Service Tire Store in Junction, TX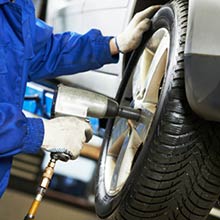 For all of your tire needs, there is only one name you need to remember: Tillman Tire Company. We have been providing customers with the very best in tires and tire services since we opened our doors. With our huge inventory of top brand tires in Junction, TX, you can find the best fit for your needs and budget. We offer both new and used tires for an assortment of vehicles, including cars, trucks, tractors, RVs, ATVs and more. Not sure what you need? No problem. Let us assist you in choosing a quality brand. With decades of experience, we have the knowledge to cater to your exact specifications.
In addition to our tire sales in Junction, TX, we also offer a myriad of tire services. Whether you want to schedule an appointment or require emergency roadside service, we can help. Our expert technicians are skilled in handling everything from tire mounts and rotations to emergency patches and repairs. Additionally, if you need a jumpstart or emergency fuel drop off, we will provide expedient and convenient service anywhere within 30 miles of Junction. No matter what you need, you can count on Tillman Tires to deliver you top-notch service and care. Customers choose us because:
We offer a wide assortment of top brand tires for cars, trucks, tractors and more.
We are able to perform a myriad of tire services, including repairs and rotations.
We bring decades of experience to the business.
We have a reputation for honest service and knowledgeable professionals.
Our rates are excellent and our service is quick.