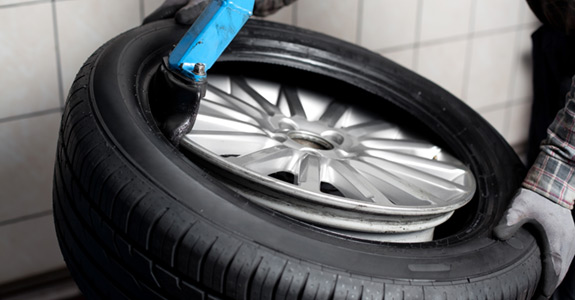 At Tillman Tire Company, we bring decades of experience to all of your tire needs. From minor patches and rotations to emergency roadside services, including jumpstarts and fuel drop-offs, we're your go-to when you need quick and reliable care. Our emergency services include:
Flat tire changes: Don't trust just anyone when you're stuck on the side of the road with a flat. Over the years, Tillman Tire Company has earned a reputation for providing quick and affordable service when you need it the most. You can rely on our emergency roadside services in Junction, TX, and beyond.
Tire patch: A tiny puncture in your tire can cause a huge headache, especially when you're in a hurry. To get you back out on the road, leave it to our professionals to provide fast and reliable tire patches.
Emergency fuel drop-off: It happens to the best of us. You think you have enough gas to make it to the next service stop, but your car disagrees. You're never stranded when you have Tillman Tire Company on your side. Give us a call and we'll bring you fuel on the fly.
Jumpstarts: Did you accidentally leave your lights on and drain your battery? No problem. Let us know if you need a jumpstart and we can come to you wherever you are. Our friendly and fast service is second to none.
Other Tire Services in Junction, TX
Tire repair: Sometimes even damages tires still have life in them. Before you give up on your car's kicks, bring them to Tillman Tire Company. We are the leading expert in tire repairs in Junction, TX.
Tire mounts: We'll install your new tires professionally so that you can be sure they are secure. Our service is quick and affordable, making it the easy option when you need tires mounted.
Tire balances: When tires aren't balanced right, they can cause drag and wear unevenly. Let us balance your tires to increase their lifespan and keep you safe on the road.
Tire rotations: As tires wear and age, its important to keep them rotated regularly so that they can wear evenly. If you need a couple tires replaced and want to rotate the remaining rear ones to the front, leave it to our professionals.
Tire patching: Don't let a nail on the road spell the end for your tires. We offer easy and convenient tire patching for small punctures and gashes at great prices.
For tire services and repairs, call Tillman Tire Company at 325-446-2735.